Welcome
---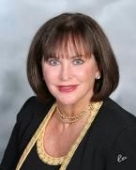 "To C
hange-And To Change For The Better- Are Two Different Things."
This old German proverb is so true! And as your personal agent, I want to ensure that your upcoming change IS a change for the better!
Welcome to your one-stop source for real estate services covering the Sarasota, Bradenton, and Parrish areas. Real estate is one of the most exciting investments one can make, and it should be a fun and
rewarding experience. Here you'll find everything yo
u'll need to buy or sell a home, as well as learn about the market value of homes you may own in the area. It is my goal to provide you with superior service at all times, so please tell me more about you! Learn About Me.
Whether you're buying a single family home or selling real estate, we invite you to let us assist during this exciting time.
Judy Aarnes of Colwell Banker has the experience you are looking for when you choose to buy or sell your home in the Sarasota, Bradenton, and Parrish areas. We have assisted both buyers and sellers for more than 35 years and we take pride in our customer referrals and positive word of mouth advertising.
Judy Aarnes Coldwell Banker is the solution to your buying and selling needs.
Judy Aarnes has over 35 years experience in satisfying customers. Her business sense and experience in the market make her a prime choice for home buyers and real estate sellers. Her motto is simple – together we can help make your dreams for your home, your family, and your lifestyle come true.
Real estate is more than an investment, it's the chance for you to provide peace of mind to yourself and your family.
Judy Aarnes Coldwell Banker helps make your buying or selling a fun and rewarding experience. We start with making sure we understand your exact criteria. We invite you to imagine the kind of property you want, and then we work diligently to make it happen!
Your dream home isn't just a dream. Your perfect Florida home for an affordable price is achievable. We take the headaches out of buying or selling your home.
Imagine a good investment property, turning you a high resale value. It's no secret that homes in the Florida area tend to hold value because the state is so beautiful and vibrant. However, you need someone with experience who can help you in specific markets.
If you want to find properties for sale in the Sarasota, Bradenton, and Parrish areas, you've chosen a good market for buying homes. If you want to find good income properties as investment, these areas are growing more and more with property value and resale value holding strong.
No matter the market condition, whether you are buying a property or selling one, Judy Aarnes Coldwell Banker is the answer to finding the perfect deal. We will make sure you find the right property, first, then guide you through the entire process of buying or sell a property, and we make sure you aren't paying too much or charging too little.
If you're looking for real estate for sale, a specific kind of house for sale like a single family house for sale, the Sarasota, Bradenton, and Parrish Florida areas offer incredible deals for buyers and high resale value for sellers. We also work in the Anne Marie Island here.
Whatever your needs, Judy Aarnes Coldwell Banker has many tips throughout the site on buying and selling property in the Florida area. Make your dream come true! Contact us today.
Judy Aarnes P.A.
Cell Phone: 941-704-9744
Coldwell Banker
8334 Market Street
Bradenton, FL 34202
Fax: 941-776-3170
Home Office: 941-776-0020